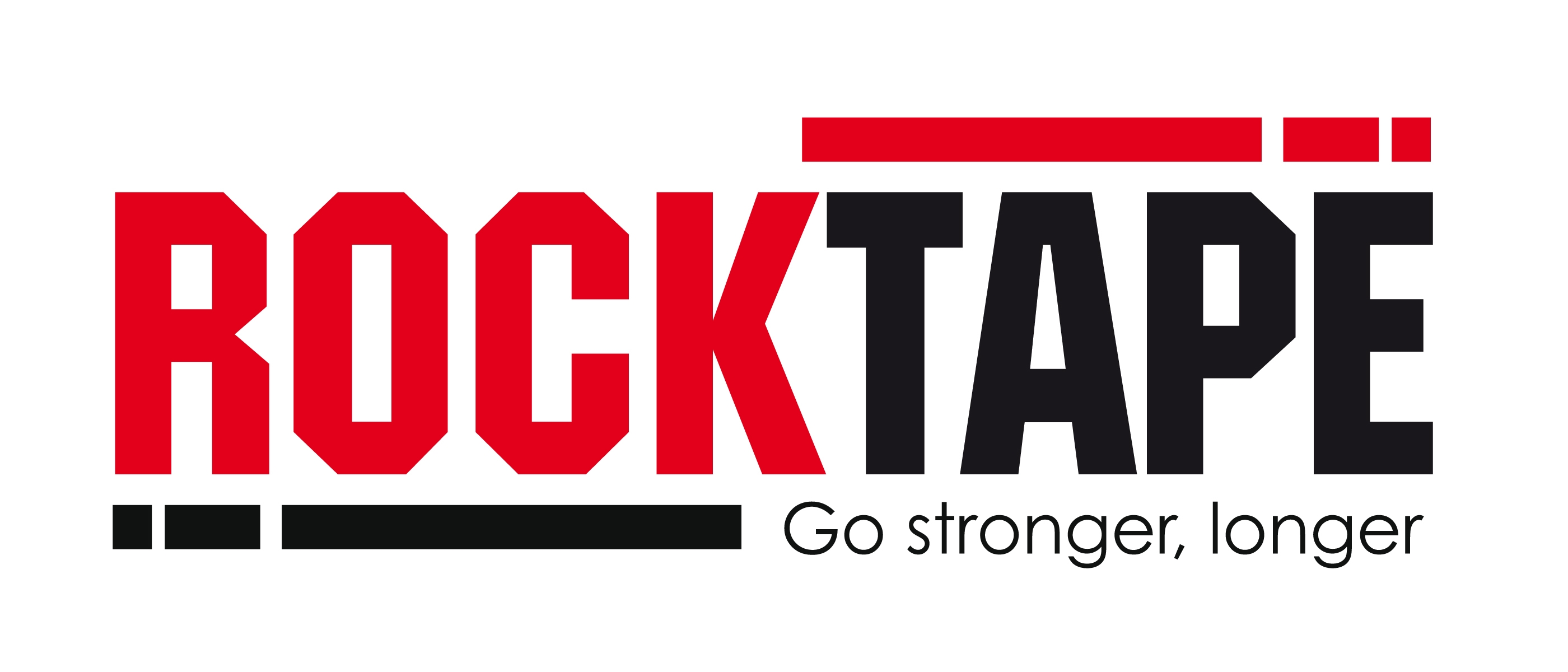 Innovate4Life's Leon Whitehouse is a qualified RockTape Doc.
Being a qualified RockTape Doc means he is fully trained and qualified to apply this incredible tape to get maximum results.
RockTape is kinesiology tape that helps decrease the "volume" on pain by changing how your body interprets it and interferring with the painful signals that are directed to the brain.
When RockTape is applied to the skin, it has a microscopic lifting effect underneath the skin and between the many layers. This allows the by-products created by inflammation to be removed more quickly.
RockTape is a superb tool to have for rehab as it can attenuate muscle fatigue.In this scenario, the RockTape assists the painful areas of the body to recuperate, as well as supports the surrounding muscles to pick up the slack for the muscles that are not at their best.
Not only does it have these great features, research has found that when a person is injured, let's use a sprained ankle as an example. When this happens to a person they tend to alter their activity relying more on the hip. The RockTape helps keep those unused muscles from diminishing, and helps remove the strain on these now overworked muscles. It helps your body coordinate movement as if it weren't hurt, hence allowing it to heal properly.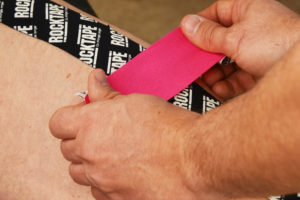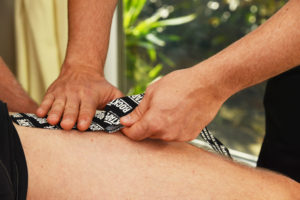 Unlike conventional taping, which prevents movement – RockTape allows full movement of a taped area. Through elastic properties and quick recoil, RockTape can help distribute forces to other nearby areas through the fascia, ligaments, and even bones.
Find out more about our RockTape Service by calling Leon on
07403 826343 or by sending an email to leon@innovate4life.co.uk