"Having a good nutrition plan is just as important as how much exercise we do."
Having a healthy nutritional programme does way more than simply determine what size jeans to buy, it can also help prevent certain illnesses as well as boost your energy levels.
Everybody who comes to Innovative4Life requires something different for their nutritional support, whether you are an athlete or body builder looking to bulk up, or you would simply like to know the small things you can do to improve your eating habits, we will provide sound support to suit your requirements.
How the Nutritional Support works
Before your appointment, we will ask you to keep a food diary so we can see your general eating habits. It is important to be honest! The more truthful you are the more we can help. We will then discuss what you would like from the Nutritional Support Program, discuss your personal goals with your body and fitness, as well as discuss your likes and dislikes, habits and any potential allergies.
With all this data, together we create the ideal nutritional programme for you, creating realistic and achievable goals. As you progress with your diet, we will have follow up appointments to see how things are going, and if any areas of your nutritional support need to be changed if you are struggling. These follow ups will not be a witch hunt, but hopefully these follow up sessions will keep you on track and focused on your goals.
If you are on our Nutritional Support Program to bulk up, we will link your diet with your training schedule to make sure you reach your specific goals the best way possible. This is the same for athletes who want to improve their performances.
Fully insured by Balens Specialist Insurance Brokers for Health professional.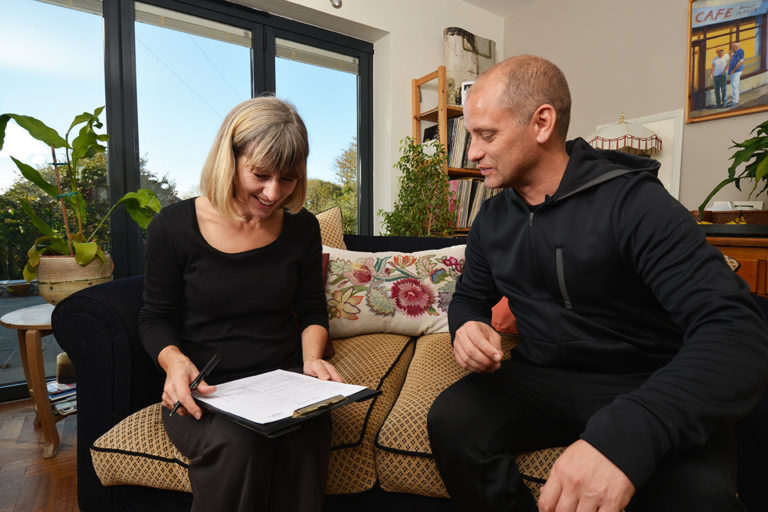 To get more information on our Nutritional Support Program
Please Give Leon a call on 07403 826343 or send an email to leon@innovate4life.co.uk