Innovate4Life offers a fall prevention program that allows
the muscles that maintain balance to stay limber and strong.
Falls are one of the more common causes for injuries among older adults. When we lose our balance, our bodies automatically reacts to try to regain balance and to stop itself from falling. It is important to keep the body and mind sharp so that if you are at risk of a potential fall, you are able to counteract it. As we grow older, we can become sluggish and have slower reaction times which creates a higher risk of falls.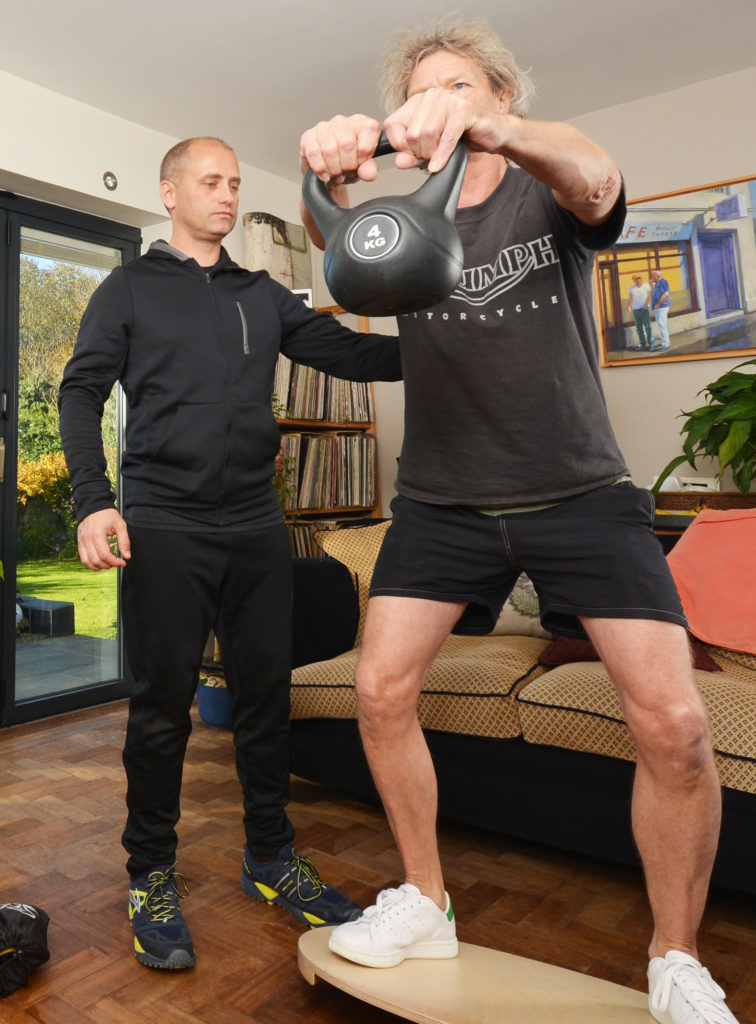 Our Fall Prevention Program at Innovate4Life helps individuals to maintain their independence and reduce the risk of falling.
We start this process by evaluating your balance, mobility and strength, from here we can create a plan that is unique to you. Balance training exercises will be light, but go a long way to help the body understand countering loss of balance and improve reaction times, this will minimise the risk of falling.
As well as balance training, exercises to improve strength will also go a long way to fight against the risk of falling.
We will also give you fantastic advice on what factors around the home and at work may be a risk and what you can do to minimise risk.
Find out how we can help you with Fall Prevention
Call Leon today on 07403 826343 or send an email to leon@innovate4life.co.uk
Fall Prevention Services with Innovate4Life are currently priced on request.